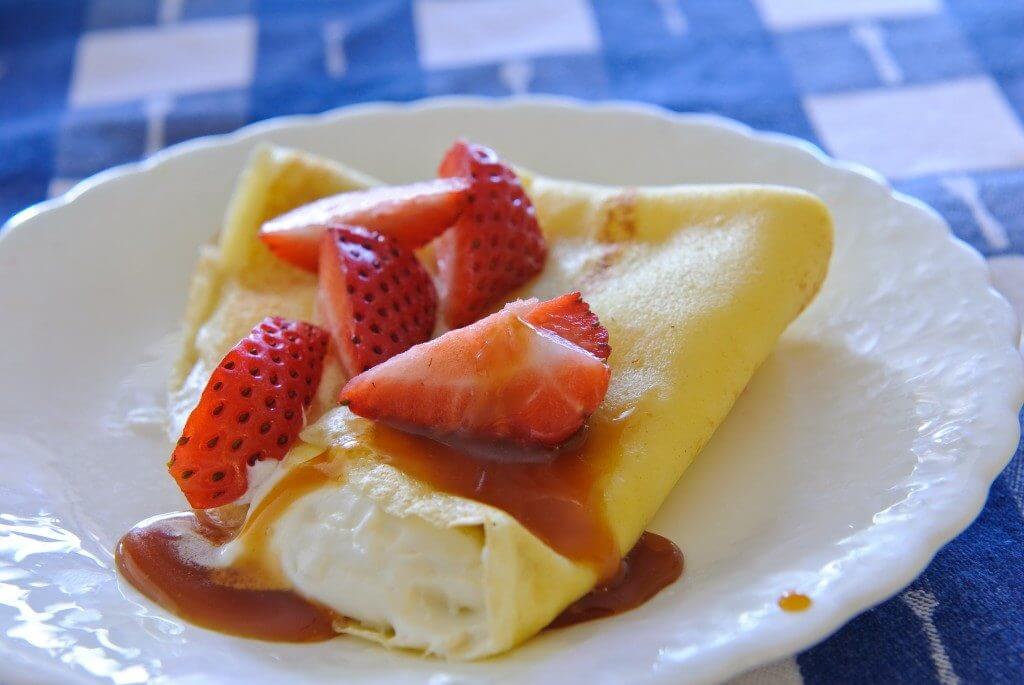 Crispy, sweet and absolutely delectable, crepes are perfect as a light snack or as a meal in their own right. Though this is a quintissentially French food, the word 'crepe' derives from the Latin word 'crispus', which means 'curly'.
This may be a reference to the fact that crepes are folded or rolled around their filling. Which flavour crepe you choose can be a highly individual choice – do you like classic lemon and sugar or chocolate sauce? Fresh berries and Chantilly cream or runny honey? Or maybe you like your crepes filled with savoury fillings such as mushrooms?
The advantages of having a home crepe maker
Crepes are traditional street and restaurant food, but very often we find ourselves craving them in the comfort of our own homes. A home crepe maker enables you to cook your own crepes just how you like them for breakfast, lunch, dinner and snack time.
Crepes make a fabulously indulgent breakfast and when you use your own crepe maker they can be made exactly according to your specifications (something that it is hard to achieve when you are purchasing your crepes from a street food vendor).
One cool thing to try is to make lacy looking crepes by drizzling the pancake mix onto the crepe maker's hot surface in an attractive loopy pattern (using a frosting bottle with a nozzle is a great way to achieve this).
So easy to use!
Professional crepe makers are so simple to use – most users get the hand of them pretty much instantly. Making much more effective crepes than you would get from using a frying pan, these specialised crepe makers consist of a smooth hot surface. Pour the batter directly onto the surface, fill and fold the crepe and it's ready to eat.
Use the temperature controls to fine tune your crepes – a hot temperature will get them nice and crispy, for instance. The surface of a home crepe maker is created from special materials which eliminate the need for using cooking oils. As a result, your crepes will be lower in calories than crepes cooked with oil in a frying pan.
Purchase your home crepe maker today
Affordable, fun and easy to use, a home crepe maker will be a brilliant addition to your kitchen. Purchase yours today and invite all of your friends round for some delectable crepes at the earliest opportunity.