What's your story and what are you doing to tell it? In the early 2000's UPS was looking for a new marketing campaign. Something to reestablish their brand as a premium international shipping company. Unfortunately, the marketing team was stumped and when leadership pressed them on the issue the team basically said, "What can we do?" "We're a brown company.".
From the other end of the room a member of the upper management team shot back, "Oh yeah, well let me tell you" "what this brown company can do.".
Then he launched into a speech about UPS' commitment, the quality, and strong sense of identity, and its pride in its distinctive brown trucks. Everyone could feel the electricity in the room and as the manager finished his speech everyone realized they had captured the very essence of the UPS story and they found their new slogan. What can brown do for you. According to Stanford professor Jennifer Aaker, stories are up to 22 times more memorable than facts alone.
In order for something to be meaningful, relying on logic just isn't enough. We have to connect emotionally as well. So let's talk about storytelling and how it can help you unlock the emotional core of your brand. First, start with the Why. Thought leader Simon Sinek said it best, "People don't buy what you do; they buy why you do it." The most successful brands build the why into every piece of content they create.
Apple dares customers and employees to think different. IBM enlists stake holders to create a smarter planet. Mastercard provides the keys to priceless moments for their customers to cherish forever. To put the why front and center, follow Sinek's golden circle. Start with the why, follow with the how, and drive it home with the what. The way the emotional connection comes first. Second, let's talk a little bit more about emotional connection.
According to the Harvard Business Review, customers with an emotional connection can boost revenue profitability by 25 to 100 percent more than just satisfied customers. So how do you build these connections? Here's a tip, according to Nielson, 92 percent of people trust peer and family recommendations, more than they trust any other source. So to determine whether you're building emotional bonds with your customers measure conversations about your brand.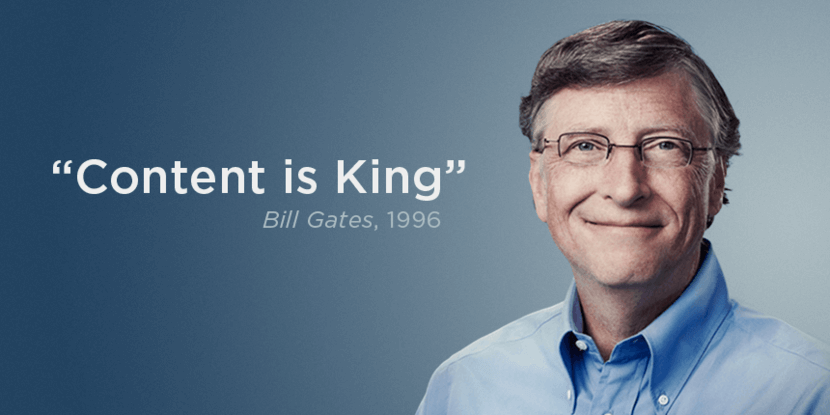 Who's talking about you? What are they saying? And what kinds of content are they sharing? Third, ask which is better, creation or curation. If your goal is create emotional connections, what do you think is better? Content you've designed in house or curated content produced by third parties? Naturally when you create your own content, you have better control on the message and the quality, enabling you to put your story front and center.
However, this doesn't rule out content curation. Just remember two things. One, when your curating, ask yourself whether the content mirrors your own brand story. Two, when you share other's content, include your own commentary up front to personalize the experience. There's one last thing to think about as you set out on your storytelling journey. Invite your audience to be co-creators of your brand's story. Remember that social marketing is all about two-way interactions, not one-way monologues.
Today's consumers want helpful, easy to understand content, and they want it on their terms. If they sense you're just trying to pitch your product and not add value, they'll happily take their business somewhere else. So what is content marketing? In our workshops for the American Marketing Association we define content marketing as the creation and distribution of content across all relevant touch points, focused on the delivering the right content to the right person at the right time and place.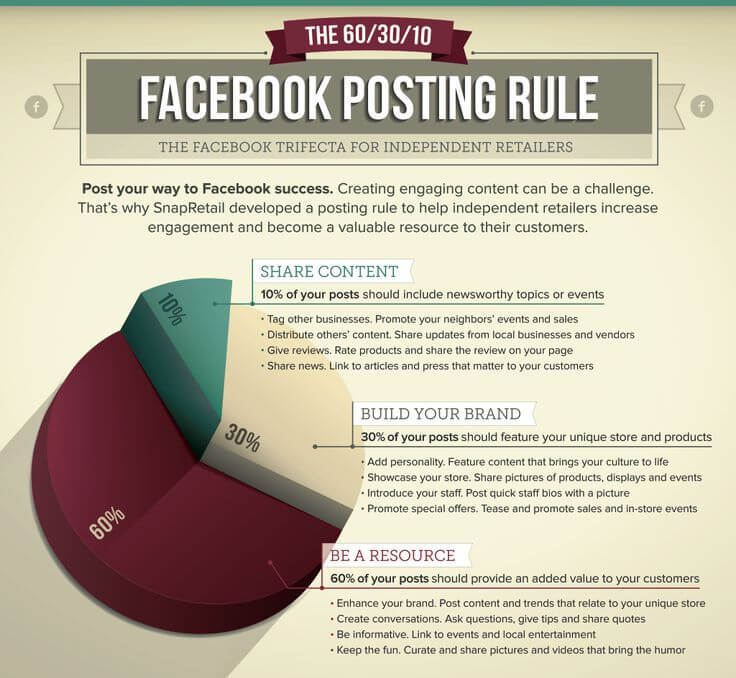 Put another way, content marketing lies at the intersection of the content that brands like to publish, and the content that consumers and prospects actually want. So how do you develop a compelling content marketing strategy? Here are five steps that build a content strategy blueprint that is scalable to your business, reduces marketing spend, drives revenue, and increases visibility and brand recognition. Step One: Conduct a content audit.
Compelling content both informs your audience and serves your business goals. A content audit helps you determine the priorities and to identify potential gaps. Does your supply of content map to your buying stages? Is it relevant to your target personas? And is it in sync with your brand value proposition? Most importantly, is your content easily accessible on all of your audience's preferred touchpoints? Step Two: Remember your brand value proposition.
Effective content marketing links your BVP to your brand story. Ask yourself the following questions. What value do we deliver to our customer? Why do customers buy from us? Why should they care? Step Three: Target buyer personas and your story. Who do we want to reach? At the core of your content marketing strategy is your target persona. The better you know your buyers, the more compelling your messaging strategy.
Next, focus on a good story. Not only are good stories more memorable, they can make the complex seem simple. Identify the core story at the heart of your brand. Create narratives that feed the story, and customize your content to suit different touch points. Step Four: Sourcing and managing content. Research shows that the more valuable content you produce, the better it is for your brand. When considering how to feed your content stream, take an all of the above approach with the following sources: your employees, customers, ad agencies, and crowdsourcing.
Remember, while quantity, speed, and efficiency are very important, don't cut corners on quality. Regardless of who produced it, each piece of content should represent the best your brand has to offer, while delivering rich customer experiences. Step Five: Build your content team and start publishing. Common roles in an effective content team include the following: content creators, channel managers, designers, editors, and SEO specialists.
In most leading brands, content teams are driven by a Chief Brand Choreographer, who works to ensure consistent integration across touch points. And finally, the most critical tool in your publishing arsenal is the editorial calendar. The best brands think like publishers. Timing in the release of their content around product launches, brand milestones, and current events in order to stay fresh and relevant.
As David Edelman said in the foreword to our book, The Social Employee, "Building a content supply chain "is becoming a new operations priority." In other words, if you haven't started with your content marketing strategy yet, there's no better time than the present.
They say that great ideas come to us when we least expect them, like driving in our car, relaxing on the beach, or even taking a walk. Since great ideas are the key ingredient to great content, the question is how do you keep the good ideas flowing? The best creative teams have regular opportunities to come together and pitch new content ideas, themes, and formats that align with your brand's goals. Here are some tips to help your team. Green means go.
Leave your critical mind at the door. After all, the goal is to generate as many ideas as possible. Build an idea vault. Most likely you won't be able to act on all of the good ideas at once. It's always good to save a few gems for later. Vet the winners. Now that you've identified a good set of ideas, it's time to narrow them down. So ask yourself, which ideas are most relevant to your target personas? Which ideas are most helpful or address specific pain points? Do your ideas align and represent your brand story? After generating a set of strong ideas, it's time to develop your content and fuel your supply chain.
Here are five potential sources. Number one, your customers. Some brands that do very well with customer-focus content include Southwest Airlines, HubSpot, and Ford. Others like GoPro and Red Bull have staked their brands on either user-generated, stakeholder-inspired, or community-based content. This could come in the form of testimonials or a live stream event, whatever your typical buyer might prefer.
Number two, your ad agency. The role of the traditional ad agency has shifted somewhat in the digital age. However, they're still a great resource for valuable, compelling content. To get the most out of your agency make sure they're up to speed on your business, your products, and branding goals. Share the ideas you generated in your brainstorming sessions and see what they can come up with. Number three, employees. With a social employee advocacy program, your brand has access to a diverse group of people who are in sync with your mission, vision, and values.
Further, their passion for your brand and regular interaction with stakeholders provides much needed insight into your audience and improves your brand reach through employee networks. Whether your employees are curating or creating content, this authentic approach will help drive your message beyond traditional marketing channels. Number four, in-house creative talent. Recent data shows that marketing departments are increasingly looking to in-house talent for their content needs.
Not only can it be more cost-effective, afford greater control, enable quicker turnaround, but your content creators will also have a deeper understanding of your brand, products, and services. Number five, crowdsourcing. Crowdsourcing has come a long way in recent years. The key to understanding how to engage creatives who know your market, have a track record for engaging customers, and know how to create compelling content, as part of your regular content mix, crowdsourcing can help you deliver affordable content both quickly and with minimal risk.
If you're known as an engaging, collaborative brand, talented content creators will leap at the chance to work with you. At the end of the day, think of content sourcing options like a multiple choice question. It's not about picking option A, B, or C. Rather, it's about picking D, all of the above. Just remember, building a dynamic brand means producing diverse, compelling content that all speaks to what your brand stands for and why your audience should care.
Your content needs to reflect that. To achieve this try the 80/20 rule. Let 80 percent of what you share be about your fans and how they relate to your brand. And make the last 20 percent about you. If you can do this, conversations about your brand will improve and your sphere of influence will continue to grow.