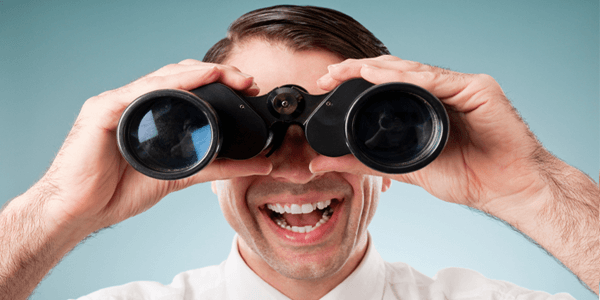 Keyword research is one of the most important tools an online entrepreneur can develop. Without it you won't have much of a chance of successfully attacking the search engines and will most likely end up with a product idea that's not viable.
By the end of this article you should have considerable knowledge on how to search and confirm online markets for your potential business idea which could save you hundreds of hours and thousands of your dollars that could be wasted by entering the wrong market.
The Different Faces of Google
This keyword research method is extremely easy. All you do is type in any keyword you're targeting into Google and see the additional keyword suggestions. I'll recommend using general keywords (broad search terms) for best results as it will be difficult to generate suggestions for long tailed keywords.
For example, I typed in the keyword "online business" into Google. When I scrolled to the bottom there is related keyword suggestions indicated.
When I typed in the keyword "online business" one of the first related searches was the keyword "make money online" which is another large keyword that's highly connected to an online business. As you can clearly see, the Google keyword suggestions are very useful when you're trying to compile lucrative keyword lists as they provide both broad and long tail keywords which are perfect for content generation.
When you find new quality keywords add them to an excel file for later researching. You can plug them into keyword planner to get traffic estimates. In addition, once you find new quality keywords I'll recommend analyzing the top five sites for that keyword and then plugging them into similarweb to generate quality metrics.
For example, I plugged in the number one result for the keyword "online business" in Google which was: http://entrepreneurs.about.com/od/homebasedbusiness/a/makemoneyonline.htm
It provided me estimates for the top referral sites, top destination sites, organic keywords, visited sites, and similar sites for absolutely free. Here is how each one of these metrics can aid you in your keyword research journey.
Top referral sites: This metric indicates the websites that provides traffic to the website you're visiting. Keep in mind that this tool is only an estimator as you can't know for fact how much traffic a particular site generates. However, there are clues you can use such a seeing the links that point to a particular url.
If site A is receiving 2000 links from site B, then it's not unreasonable to assume that site A is generating a decent number of traffic from site B. I would recommend observing the top referral sites for the url you're researching.
Not only can they provide you with new keyword opportunities, but they can also provide you with potential traffic opportunities as well as if the site you're researching is generating traffic from a particular site, then why can't you? My advice is to analyze the top referral sites and then use view source to see the keywords that they're targeting by analyzing their title and description tags.
To view the source of a url in Chrome right click on an open space and then select view source.
Once you're viewing the source code look out for the title and meta description tags which should be in the upper portion of the source code.
If you see any keyword that attracts your attention then add them to an excel file. I don't recommend a minimum or maximum amount of keywords to collect. There's no point in collecting thousands of keywords if you're not going to research them so if you find just five keywords that look promising then that's absolutely fine.
Organic keywords: These are helpful for obvious reasons. More than likely you'll find new keywords here that you can't find by mining Google or by using keyword tools. For example, the keyword "How to Write an Executi…" was listed under organic keywords for the inc.com according to similarwebs.
What I did was type in that keyword into Google and I saw that it ranks number for it. Here's some food for thought. It would probably be unrealistic for a new webmaster to target such a competitive term like online business. However, it will not be unreasonable for them to target a more specific keyword like "how to write an executive summary."
This is a lucrative keyword that is a subset for the big niches online business and entrepreneurship. Many new startups need an executive summary so that they could pitch their business to possible investors and venture capitalists. If they don't master this then more than likely they won't get funded which is a scary thought for some startups. You could develop a niche blog around this concept, and even contact startups that have successfully got funded and provide podcasts to build up an email list.
You could then refer affiliate products about entrepreneurship, marketing, etc to your newsletter once you have a moderately sized email list. You could also develop your own information products and services to promote to them.
Also Visited Sites: This metric will provide urls that users have also visited. It's unlikely that when web users are looking for information that they will just visit one site and exit the search cycle.
They will more likely visit several sites as one url won't contain all the answers their seeking. It may contain most of the answers, but very rarely will it contain all of them. Therefore, this is a good metric to have for market research purposes. Analyze the also visited sites to find new keyword opportunities. If you see that they're targeting similar keywords to the other sites then this is a good indicator that the keyword is lucrative.